handcrafted in northern california
each piece is made by hand in our small home workshop based in berkeley, california. collections rotate seasonally and feature local hardwood finished with all-natural wood care.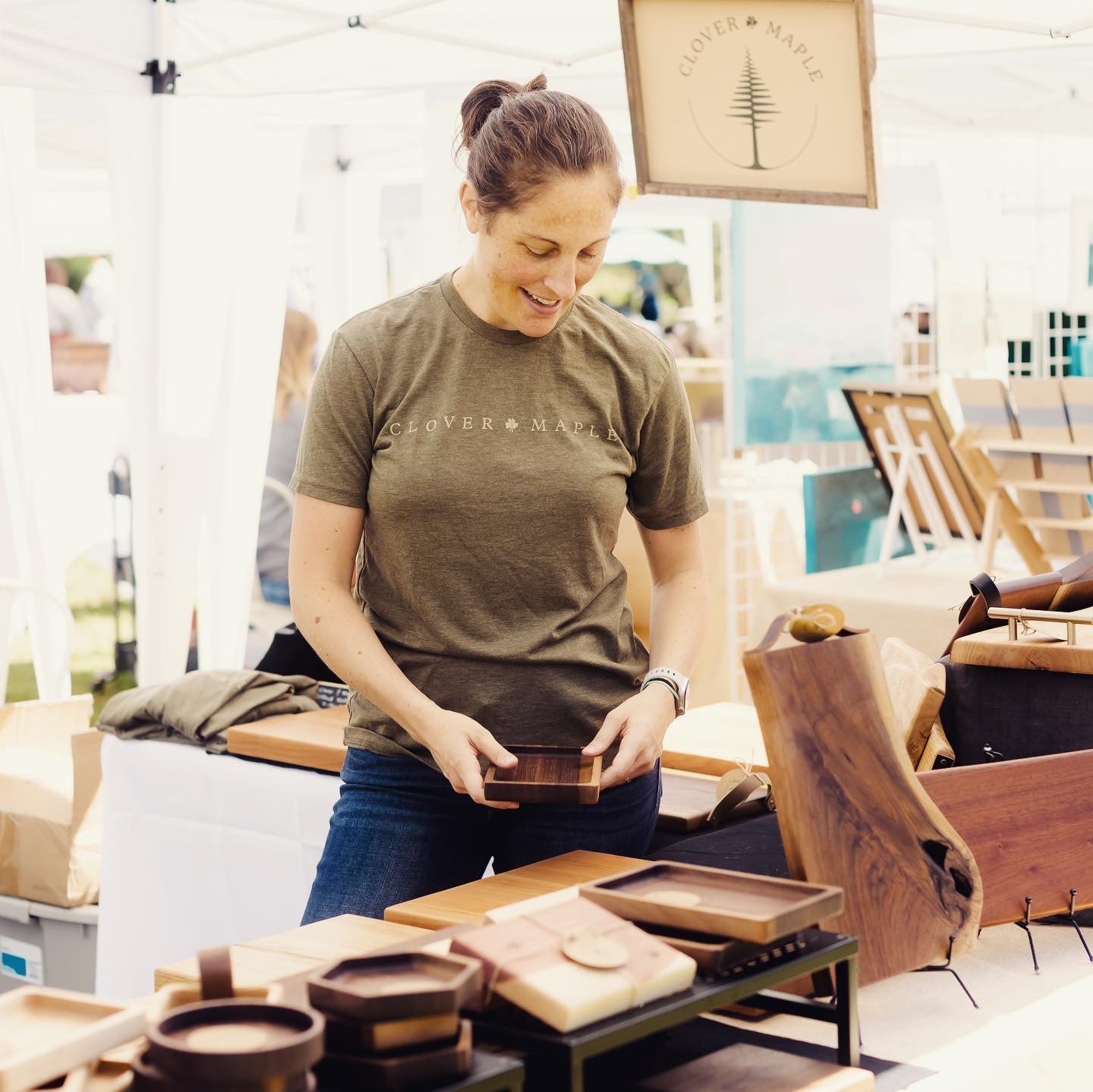 the maker
Hi, my name is Jacquelyn. I was born in Toronto, Ontario and relocated to Alexandria, Virginia in 2014. We recently moved to the SF Bay Area for my job and are settling into our new home and community.
I was raised by an artist and tradesman and spent my youth helping out with murals and home renovations while also playing every sport imaginable.
Professionally, I've spent the last 12 years working as a product and service designer and held various roles in the music industry prior to this. In the wake of the pandemic, I decided to open my own small woodworking shop to lean into my creative side and focus on family.
When I'm not in our workshop creating wooden goods, I can be found caring for our daughter (with a second one on the way), working remotely design manager, hiking, visiting wine country, and boosting my mental and physical health on the Peloton.
Thanks for visiting!
Follow me on Instagram
Balancing motherhood and making
We recently relocated to Northern California and are renovating our garage to accommodate a small shop for woodworking. We got a little delayed after all of the flooding this past winter, but we're making progress now.
Stay tuned on Instagram for updates and feel free to contact me directly with any questions. I've got a bunch of new ideas for products I'd like to make!
~ Jacquelyn